Welcoming speech of General Director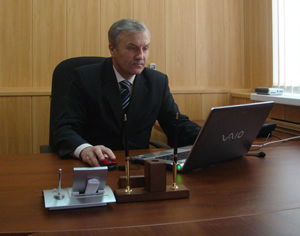 Microelectronics like no other economic sector in the world shows all changes being taken place during the last 30-40 years. First of all it is international integration and cooperation that finally confirm such science intensive and high tech spheres like the semiconductor industry can not and shall not develop inside one country only or in the limited number of countries. New development impulses that microelectronics got from expansion its geography from USA, Europe to Asia and than to Australia and Africa allow it to be not only a sort of barometer but also a locomotive of the modern economics.
Our company is trying to be on the first line of world microelectronics progress and favour the integration of the Russian industry to the world semiconductor microelectronics as much as it is possible. That's why we are constantly expanding our specialization directions, increasing the number of foreign and Russian partners and customers and always warmly welcome the new ones.
Welcome to our company.
General Director, Ph.D.
Dmitry Bodnar